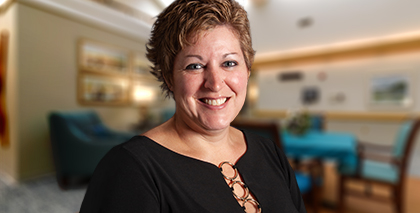 Kate McCracken
Administrator
What do you love most about the residents?
I love the day-to-day interactions with my residents – from a simple hello, to the stories offered by them about things they love to do or stories of days gone by. Their memories are a treasure to hear – and I am truly honored to have them share pieces of themselves with me.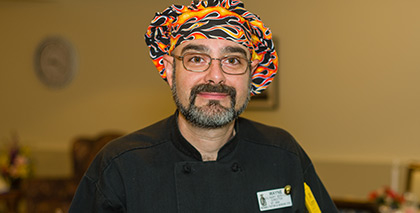 Wayne Butler
Culinary Services Director
What do you like to do outside of work?
Some of my hobbies outside of work include hiking, kayaking, recreation paintball and spending quality time with my family. I also like yard work and fixing /building things around my home.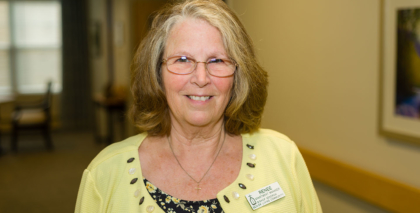 Renee Mattson
Bishop Gendron Apartment Manager
What is the favorite part of your job?
The best part of my job is spending time with the tenants and hearing about their day.